I won't lie…my own birthday distracted me this week. BUT! I got a little somethin' somethin'.
Just a sketch I had lying around, decided to play around with grayscale again. Drawn on copic sketchbook and inked with Copic Multiliner SP + cool gray and of course shaded in with some ShinHan Touch Twin Brush markers.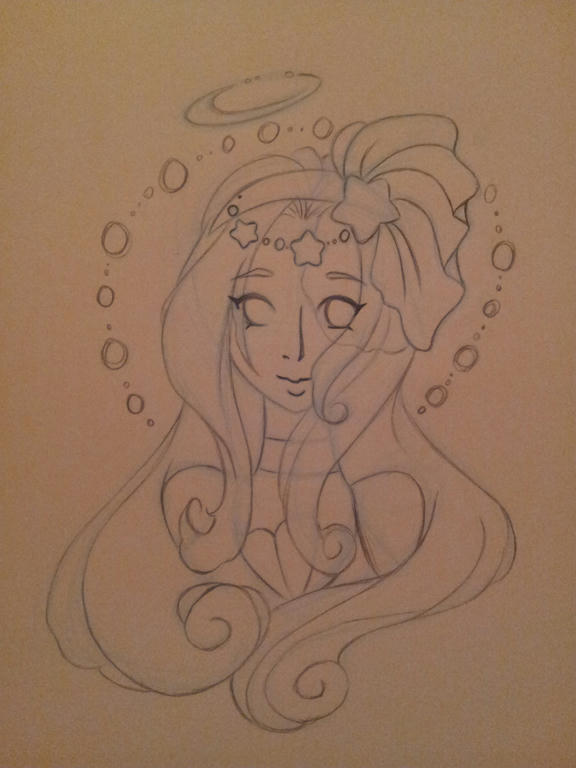 I started off with just inking the hair, was mostly giving super duper high contrast a try, so I didn't line everything right off the bat, just wanting to keep my focus one place at a time. So I start off with 120 for the major part of the hair. While some parts were done with tip to tip blends of CG0.5, BG3, BG7, BG9.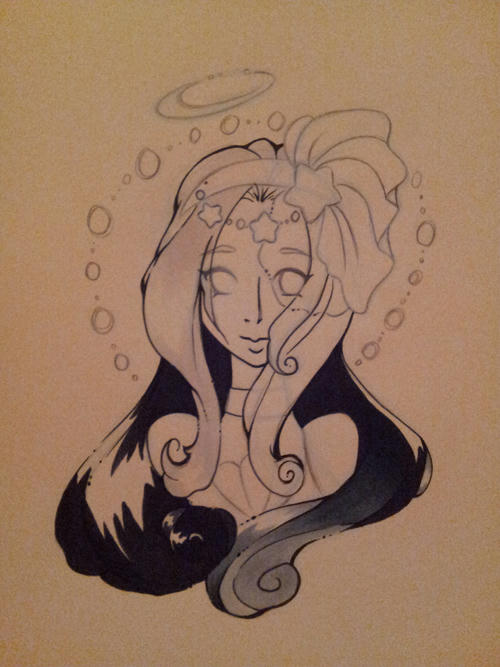 Then to add in some more details, part of the top was done with CG9, while the stars and collar were shaded in with ink. The headband was inked with black and cool grey. Also, there is a veil, which some of the hair was under, so i of course used my colorless blender to create the transparent look with CG0.5 and a tiiiny tip to tip blend of CG0.5 and BG3. Then for quick decoration, CG9, CG7, BG7, BG3 and CG0.5 for the circle background.