Hello, MarkerPOP friends! Are you a pet person? If so, what is your favorite kind? I am a dog person. We currently have one dog, Olive. She is an adorable Mastiff mix. Definitely, another child I have to take care of!
Today, I am working with the Pink & Main's Fur-Friends stamp set and Chameleon markers:
To start this card, I repeatedly stamped the bone image down the side of the card. The dog image is stamped and cut out using a circle die. The image is colored in and attached to the card. To add some extra color to the card, I added three hearts to the card. The final step for the card was to stamp the sentiment .
The following Chameleon markers were used on today's card:
BR4, BR5, RD2, RD4, YO2, YL3, NU0, NU1, NU3, PR2
Thank you for stopping by and have a wonderful day!
Jessi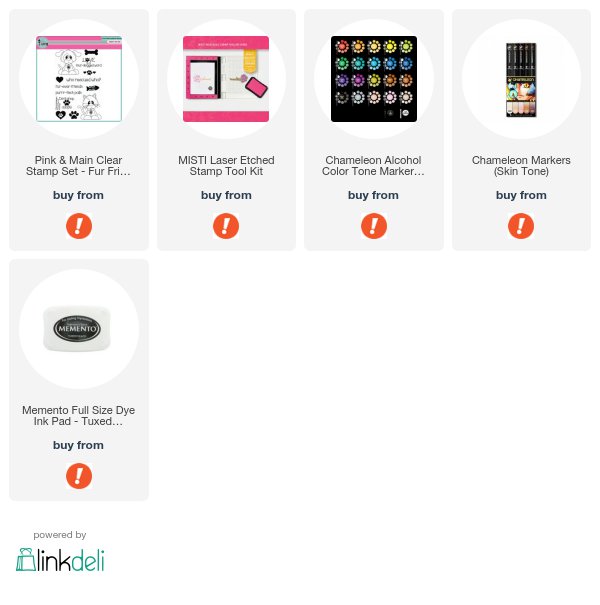 Tags: Chameleon, Jessica Pascarella, Markerpop, Pink & Main
Trackback from your site.